Cex-Trade Sign-Up Airdrop Giveaway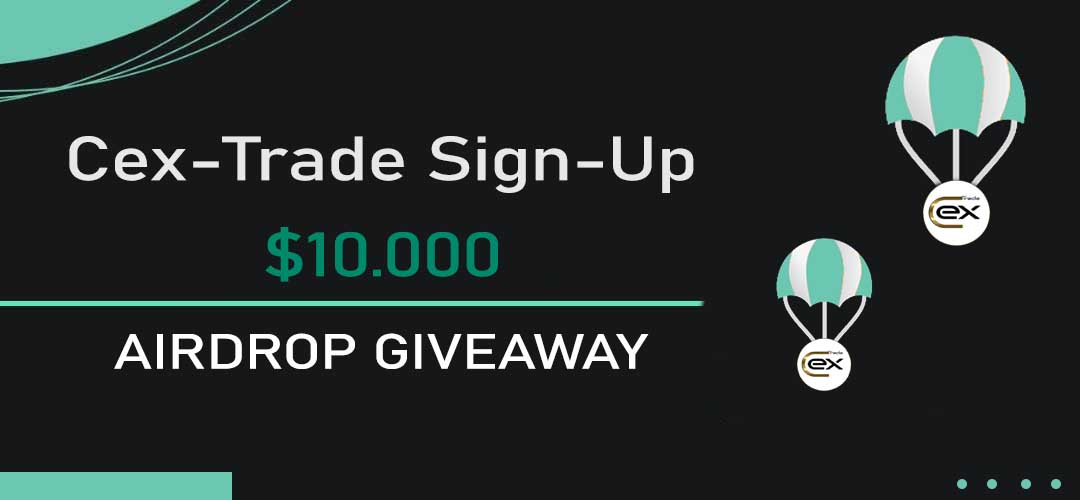 Giveaway: Cex-Trade Sign-Up
Value: 10,000$ CEXD
Per Participant: 5$ CEXD
Referral: 0.1 CEXD
Top 20 Referrals will receive : 10 CEXD
End Date: 20th of August, 2022
Distribution Date: TBA
Go to the : Airdrop Bot
Step-by-step guide:
1️⃣ Sign Up Cex-Trade.io
2️⃣ Download Cex-Trade Mobile App and make a review in Play Store
3️⃣ Follow Cex-Trade on Twitter
4️⃣ Join Cex-Trade Telegram Group
5️⃣ Retweet and Like Pinned Post & tag 3 friends
6️⃣ Submit your Cex-Trade Account ID
Information:

Cex-Trade is fast and secure Crypto Exchange. We provide Staking, Saving, Voting, Fast Swap and many other functionalities. Cex-Trade mobile app allows you to buy, sell, exchange cryptocurrencies instantly anytime and anywhere. There are 20+ supported currencies including the top-performers by the market cap, BEP20, TRC20 and ERC-20 tokens.
Website: https://cex-trade.io
Notes:
CEXD token listed at Cex-Trade.io : Trade
Rewards will be distributed to 2000 random lucky participants.
Make sure to complete all tasks to receive rewards.